sprout salad recipe | how to make moong bean sprout salad – weight loss detailed recipe a quick and simple recipe for a healthy salad prepared with tomatoes, herbs, and freshly sprouted moong beans. It is the perfect way to lose weight because no cooking is required—just a simple mixing of the ingredients. The salad is excellent eaten as is or as a side dish with your lunch or dinner.
peanut chaat recipe | boiled peanut chaat salad | groundnut chat With boiling peanuts, spices, and finely chopped vegetables, chaat is a basic and straightforward meal. It is a great and nutritious snack that can be provided to practically everyone, including children and adults, at any time. There are many other methods to prepare this peanut chaat, but the recipe in this post uses boiled peanuts, making it an oil-free dish.
jump to the recipe........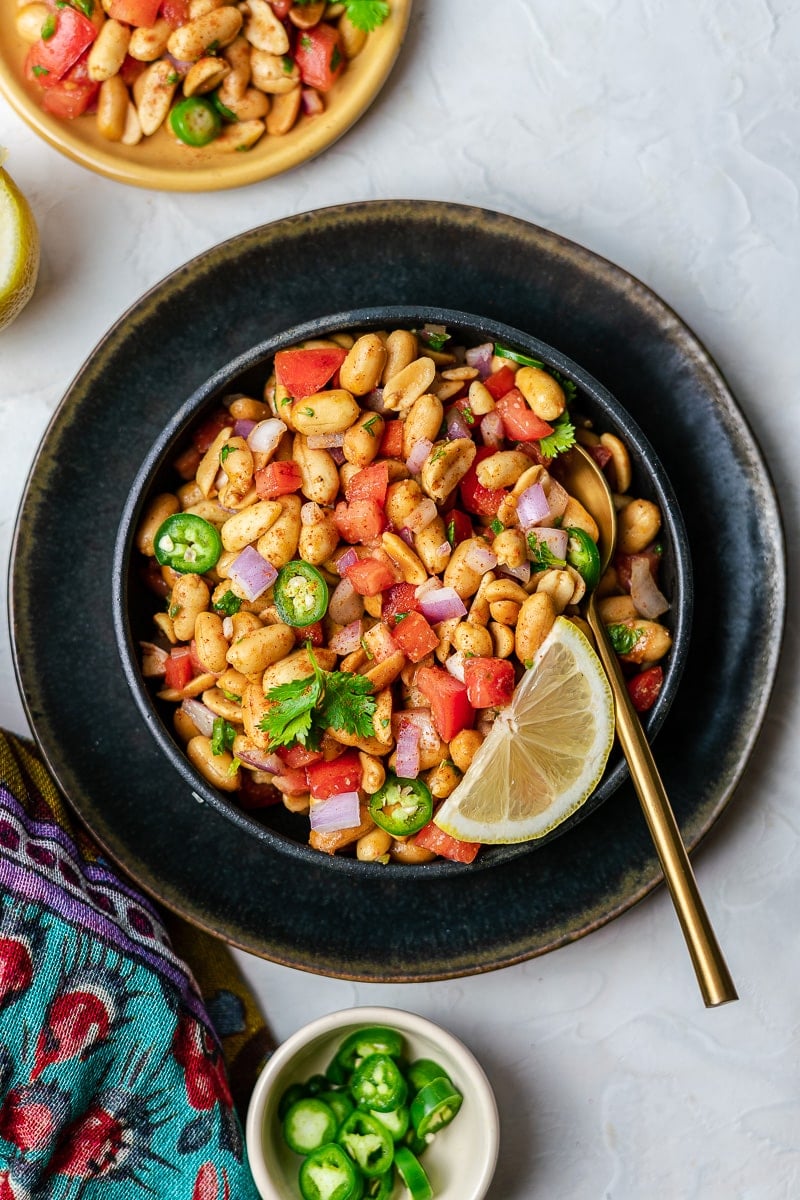 Fruit cocktail recipe | fresh fruit cocktails for summer | fruit salad Fruit salad with an amazing healthy fruit salad dish made with a selection of fruits and creamy yoghurt. Fruit cocktail recipe. Fresh fruit cocktails for summer. It offers a distinctive substitute for boring old wheat bix or perhaps for corn flakes with fruit and milk. It is a nutritious and full cuisine that offers all the necessary nutrients and health advantages, making it a complete meal.
Laccha salad recipe - 2 ways | lacha pyaz recipe | onion laccha salad | onion salad a straightforward salad recipe using onion slices and rings together with a variety of spices. It is one of the fundamental supplementary salad dishes that is served alongside the main course in the majority of north Indian restaurants or dhabas. However, it can be offered as a flavour enhancer with several sorts of meals at home, including roti sabzi, dal rice, and even plain dal khichdi.
High protein salad recipe | weight loss salad | protein diet rich salad Basically a blend of spices, lentils, pulses, and vegetables with a distinctively flavoured sauce. Recipes for salads or other meals are typically made for a specific reason and eaten as an alternative to a regular meal. However, these protein-rich salads can also be eaten on their own and offer all the vitamins and nutrients needed to form a balanced meal.